Feel Safe & Be Safe
---
Lionheart Tours - History & Background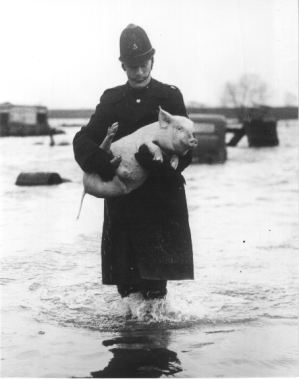 "You Won't Get Me To Squeal Copper !!!"
When you are planning your vacation, it's very important that you feel secure with and can trust the person you are choosing with your arrangements and your money.

The 'London Bobby' is respected and admired throughout the world. There is nowhere else in the world where the Policemen do not carry guns - even more amazing when that Police Force cares for a major capital city.
My service was spent in some of the toughest areas of London. I served mainly as a Home Beat Officer and my beat (or area) that I was given happened to to have the worst burglary rate in Britain. Within 3 months I had reduced the rate by a unique 77% - making it one of the best areas in Britain to live. When I moved to another Police Station, 300 local people gave me a 'This Is Your Life' surprise party - the proudest moment of my life! I also received commendations for bravery and on my retirement was awarded the very rare 'Certificate of Exemplary Conduct' - the 2076th since the Metropolitain Police Force was founded 150 years earlier. I tell you this, not because I want to blow my own trumpet, or give the impression that I'm a bighead, but so that you know you will feel safe and be safe with me.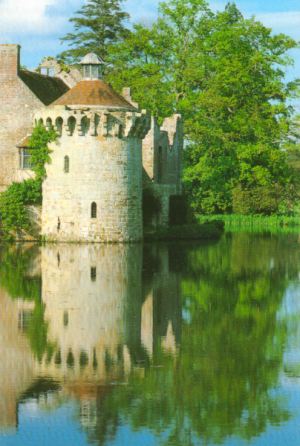 Scotney Castle, Kent
I retired at the very old age of 40, after 20 years pensionable service. It was time to look for a new direction and a new career!
As I love driving, initially I turned my hand to chauffeuring, working for top British and American companies, such as Chase Manhattan Bank, as well as for Lords, Ladies and a few famous personalities - but - and it's a big but - it's not really my scene. I decided to put down my skills on to paper - a love of driving, touring Britain / Europe / USA and Canada - the love of meeting nice people, having a good general and historical knowledge, and the ability to explain what they see as we journey together - there was only one thing for it - Lionheart Tours! Since then I have taken hundreds of customers on tours, all of whom are now friends. Somehow I've also managed to fit in writing crime articles for British magazines, rescuing stranded people from all over Europe for the Automobile Association and even living in Illinois for two years where I wrote articles for an Art Deco magazine and won a poetry competion.
---